Strategic Alliances for Successful Biomed Mergers & Acquisitions


Lina Ramos, President, Emerging Growth Enterprise LLC.
September 28, 2005
CLU - Richter Hall Ahmanson Science Building
In an increasingly competitive market, biomed companies need launch and growth plans that accelerate time to revenue, while building a defendable position of market leadership. To quickly and cost-effectively implement these plans, they're leveraging partnering and forming strategic alliances. The leading corporation of the future will focus on its core business, while looking to outside organizations with existing manufacturing and distribution infrastructures and specialty expertise to augment their internal capabilities.
A partnering or strategic alliance agreement can immediately enable your operations and provide credibility to your technology, product and business. Larger companies entering equity-based agreements can provide critical resources, capital financing as well as open the doors for many exit strategies for small companies seeking M&As. At its essence, a startup will measure its success by its ability to make it imperative to maximize alliances in the industry of which it operates.
This talk will outline recent alliance trends as well as alliance models that successful companies have deployed to achieve their business goals. Lina Ramos will illustrate with several biomedical examples and be joined during discussion by Riccardo Cannaviello of the Emerging Growth Enterprise team.
Ramos & Cannaviello
Lina Ramos, President, Emerging Growth Enterprise LLC.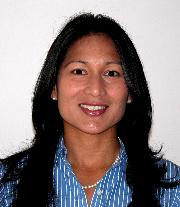 Ms. Ramos is a proven business-builder with 14 years of success in planning, operating & financing the growth of marketing-centric divisions for Fortune 1000 multi-nationals and privately held companies in the USA and Internationally. Ms. Ramos currently leads EMERGING GROWTH Enterprise's marketing practice, working with Sr. Management and Founding Teams to turn proven products & services into profitable, high-growth businesses.

Prior to Founding Emerging Growth Enterprise LLC, Ms. Ramos held P&L responsibility at the division, category, and products & services levels for marketing-centric Fortune 1000's including: Procter & Gamble with P&L responsibility for the Health and Beauty Care division; Booz Allen Sales Estimating System leading multivariate analyses for growth planning, positioning and segmentation of fast moving consumer products and durable goods; Monsanto Company - pharmaceutical spin-out into newly formed Nutricuetical division, establishing Canderel (a.k.a. NutraSweet) as a key brand in the European market. Ms. Ramos has lead strategic alliance relationships involving co-branding, distribution, product development and internet-based marketing with partners including: Nestle, Mr. Video, Pfizer and the Japanese Minister of Agriculture, Forestry and Fisheries (MAFF).

Ms. Ramos was awarded a MBA from the Graduate School of Business at Stanford University and earned a Bachelor of Science in Business, double majoring in Marketing and Finance, from the Haas School of Business at U.C. Berkeley.
Riccardo Cannaviello, Partner, Emerging Growth Enterprise LLC.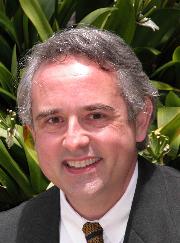 Riccardo Cannaviello brings over 20 years of domestic and international experience in entrepreneurship and financing to the EMERGING GROWTH team. His demonstrated success in building privately held companies ranges from University research-based start-ups to $100 Mil acquisitions.

As an entrepreneur, Riccardo co-founded Zybernetix, a San Diego based neurotechnology company. Riccardo focused Zybernetix's platform technology, brain-computer interfaces, on a carefully limited number of markets. Riccardo built the company until the hiring of a financeable CEO from the medical devices industry.

As interim executive, Riccardo has led business development efforts at Parity Computing, a San Diego based business process outsourcing (BPO) software company where Riccardo focused on customer development in the life sciences, IP law, and nanotechnology industries, as well as in Parity's legacy market, electronic publishing.

As an international investment banker, Riccardo led new deal origination and deal evaluation in Hong Kong and China for Millennium Capital Partners. He advised Zhaoqing Breweries in a hostile acquisition defense, and he originated Chinadotcom, which went on to be one of the most successful IPOs on NASDAQ.

Riccardo holds a Bachelor degree in Economics from Stanford University, and an MBA from UCLA's Anderson Graduate School of Management.