US Medical Device Regulations 101 - Getting from Concept to Market


Anne-Marie Ripley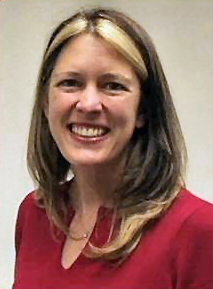 February 26, 2006
CLU - Richter Hall Ahmanson Science Building
Victory is claimed by hundredth of a second at the Olympics. When athletes are at the top of their game, they turn to biomechanics to shave the fractions of seconds that will set them in the world of historical performances.
Biomechanics knowledge, primarily used to repair damage done to joints, spines, and tissues, is a powerful tool to push the boundaries of human performance. Our speaker, Dr. Michele LeBlanc, focuses her research on flail-like motion and its role in many high velocity movements, as well as how intersegmental dynamics contributes to human performance. She utilizes high speed videography, force plates and electromyography, as well as mathematical modeling and computer simulation to find the optimal motion for best performance.
Anne-Marie Ripley
Second Sight Medical Products
Anne-Marie Ripley received a B.A. in Public Policy from Stanford University. She worked for 7 years at Eclipse Surgical Technologies (now Cardiogenesis) leading the regulatory and clinical departments. At Eclipse, she worked on interventional cardiology, cardiac surgery and orthopedic devices, managing several IDE clinical trials, obtaining 510(k) clearances and a PMA approval for the company's transmyocardial revascularization device. In 1999, she spent 3 years wearing a variety of hats at a start-up company called MD DataDirect, a web-based market research firm specializing in real-time cardiology device usage information. From 2002-2005, she headed the clinical research and regulatory affairs department at the Alfred Mann Foundation, a non-profit organization conducting research and developing innovative bionic devices for people suffering from debilitating medical disabilities. She recently joined Second Sight Medical Products, Inc. as VP, Clinical & Regulatory Affairs. Ms. Ripley has a passion for the field of regulatory affairs and clinical research, and enjoys working in small companies and start-up environments.