Olympics and Biomechanics - A Marriage for Great Atheletic Performance


Michele LeBlanc PhD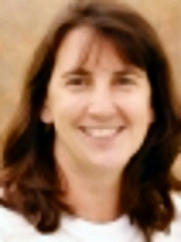 March 29, 2006
CLU - Richter Hall Ahmanson Science Building
Victory is claimed by hundredth of a second at the Olympics. When athletes are at the top of their game, they turn to biomechanics to shave the fractions of seconds that will set them in the world of historical performances.
Biomechanics knowledge, primarily used to repair damage done to joints, spines, and tissues, is a powerful tool to push the boundaries of human performance. Our speaker, Dr. Michele LeBlanc, focuses her research on flail-like motion and its role in many high velocity movements, as well as how intersegmental dynamics contributes to human performance. She utilizes high speed videography, force plates and electromyography, as well as mathematical modeling and computer simulation to find the optimal motion for best performance.
Michele LeBlanc, PhD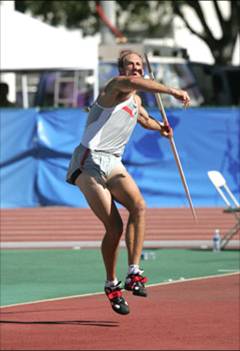 Dr. LeBlanc received a B.S. in Mathematics from Indiana University and an M.S. in Mathematical Sciences from the University of North Carolina – Chapel Hill. She completed coursework towards a PhD in applied Mathematics before receiving a PhD in human Performance (Biomechanics) from Indiana University. Prior to her appointment at CLU, Dr. LeBlanc held faculty positions at other institutions and a research position as a Health Science Specialist in the Physical Medicine and Rehabilitation Gait Lab for the Greater Los Angeles V.A. Hospital. She is funded by the United States Olympic Committee to serve as the biomechanist for American elite javelin throwers.