Epilepsy and the Brain Mapping Program


William W. Sutherling, MD
Mar 28, 2007 Wednesday, 7 PM
CLU - Richter Hall Ahmanson Science Building

An epileptic seizure is the outward sign of an electrical storm in the brain, a sudden surge of uncontrolled electric currents. If neurosurgeons can pinpoint the damaged brain tissue that sparks the storm, they can remove it, potentially sparing a patient a lifetime of debilitating attacks and antiseizure medications. Zeroing in on the precise bits of defective gray matter using the scalp electrodes of a standard electroencephalograph (EEG) machine is difficult.
Because electrical fields generated in the brain "get spread out and distorted" as they pass through the skull, Dr. Sutherling has developed techniques that look at the magnetic fields generated by each electrical impulse in the brain; those pass through the skull virtually unaffected. Using one of only a few dozen magnetoencephalography (MEG) machines in the world, Sutherling measures the vanishingly faint magnetic fluctuations generated by epilepsy sufferers' brains, and combining that data with 3-D information from magnetic resonance imaging (MRI).
William W. Sutherling, MD
The Huntington Medical Research Institute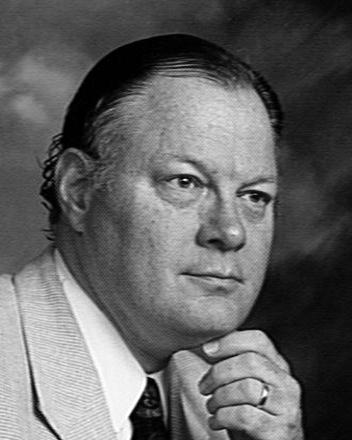 Dr. Sutherling is the medical director of the Huntington Hospital Epilepsy and Brain Mapping Program. Dr. Sutherling has 25 years experience in epileptology and invasive monitoring studies. He is board-certified in neurology by the American Board of Psychiatry and Neurology and in EEG, Evoked Potentials and Intensive monitoring by the American Board of Clinical Neurophysiology. Before moving to Huntington Hospital, he directed the Adult and Pediatric Epilepsy Subdural Grid and Brain Mapping Programs at UCLA.
Meeting Site:
California Lutheran University Gilbert Sports and Fitness Center,
Second Floor, rooms 253/254, 130 Overton Court, Thousand Oaks, CA.
Meetings are free, and open to the public
Dinner:
Available at 6 p.m. for $12 payable at the door, no RSVP needed.
Parking:
Parking is free outside of the Gilbert Sports Center
Contact:
Steve Johnson, sfjohnso@ieee.org
Our Sponsors:
California Lutheran University, IEEE EMB Society, The Alfred E. Mann Institute for Biomedical Engineering at the University of Southern California, IEEE Buenaventura Section, Amgen Foundation, Ameriprise Financial Services, Inc., D. F. Rick Speidel, Financial Advisor, MicroJoining Solutions, Wabash Power