Medical Devices: Trends Ahead, Investor Forecast
David Skibinski MBA
Wednesday, April 30, 2008 7 PM
CLU - Richter Hall, Ahmanson Science Building
David Skibiinski provides us with insights into the Medical Device market from the perspective of many years in the business and long experience in Southern California.
David Skibinski, MBA
CEO, Quantum Methods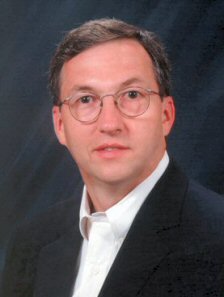 Dave Skibinski is experienced in the life science industry (pharmaceuticals, biologicals, medical devices, nutraceuticals and industry enabling technologies) including therapeutic categories such as cardiology, infectious disease, gynecology, surgery, rheumatology and pediatrics. Dave's capabilities include: feasibility studies, business and marketing plan development, marketing communication, corporate and product identity creation, website and other digital media, advertising and marketing collateral, and trade show design. Dave worked for GlaxoSmithKline and Dendrite International. He holds a B.S. Biology from Indiana University and a MBA from USC.