EFAB Manufacturing Technology for Minimally Invasive Medical Devices
Adam Cohen, Microfabrica
Co-Sponsored by Central Coast EMBS Chapter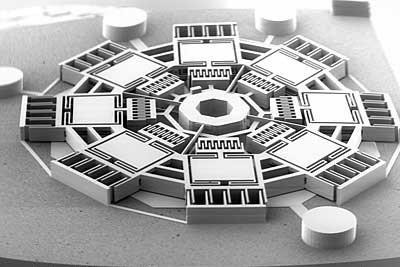 Wednesday, October 29, 2008 7 PM
CLU - Richter Hall, Ahmanson Science Building
EFAB technology produces devices by forming and stacking a set of thin metal layers, somewhat like a loaf of bread might be assembled from individual slices. The multi-layer nature of the technology is similar in some respects, and shares some benefits with, rapid prototyping technologies (such as stereolithography and fused deposition modeling) used to produce macro scale models and prototypes. However, EFAB is a volume production process which uses tooling and yields functional metal devices with micron-scale features.
Adam Cohen's presentation is available here

Adam Cohen, Executive VP and CTO
Microfabrica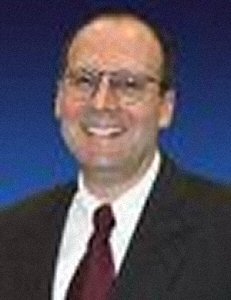 Adam Cohen spearheaded the development of the SLA-250 stereo-lithography system, which became the workhorse of the Rapid Prototyping industry. He was also the first to commercialize 3-D Printing, applying this revolutionary technology to produce metal castings in significantly less time than was previously possible. Mr. Cohen founded the newsletter Rapid Prototyping Report, served as Program/Product Line Manager at 3-D Systems and later founded F Cubed, an RP publishing and consulting firm.
Mr. Cohen was co-founder of Soligen Technologies, serving as VP R&D, then briefly entered academia as Project Leader at USC/Information Sciences Institute where he invented EFAB technology and led its development. Mr. Cohen received a BS in Physics from Massachusetts Institute of Technology and holds 34 US patents in RP and micro-manufacturing.