Short Presentations - California Lutheran University Students
Erin Schroeder, Greg Johnson, Thomas Estus
California Lutheran University Students
Wednesday, November 12, 2008 7 PM
CLU - Richter Hall, Ahmanson Science Building
CLU's interdisciplinary Bioengineering program is centered on a mechanistic understanding of the life sciences and builds upon fundamental molecular, genomic and cellular principles to address challenges and opportunities involving, for example, medical devices, implants and sensors, tissue engineering, bioinformatics and imaging.
We have invited student speakers from the Human Performance Laboratory and Bioengineering programs to present their work in November each year. This event continues in this tradition.
Jessica Schroeder:

Effects of Different Landing Conditions on Vertical Impact Forces

Greg Johnson:

Development and Assembly of Robot for Preparing a Fluid Sample Aliquot

Thomas Estus: Middle School Outreach Program - Student Perspectives
Short Presentations - California Lutheran University Students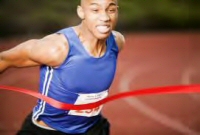 Erin Schroeder is a senior at CLU majoring in Exercise Science/Sports Medicine with an emphasis in both Human Performance and Pre-Physical Therapy. The results of this study have been selected to be presented at the Southwest American College of Sports Medicine meeting in San Diego in November. After graduation, she plans on attending graduate school to pursuit a Doctor of Physical Therapy degree.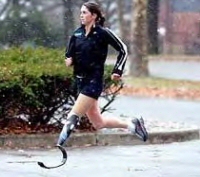 Greg Johnson is a senior completing his B.S. in Bioengineering, with an interest in robotics and medical devices, particularly prosthetics. He worked as an intern at the Alfred Mann Foundation during the summer of 2008.
Thomas Estus is a junior Bioengineering major at CLU. After a research project in the summer of 2007 and volunteering at St. John's Hospital in Oxnard, he researched effects of cells upon diffusivity within collagen hydrogels during the summer of 2008 with funding from the Eddie Bergfield Scholarship.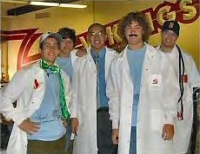 Greg and Thomas were both invited to present the Middle School Outreach Program to the IEEE EMB Society Executive and Advisory Committees during the 2008 EMB Conference in Vancounver.