Mann Medical Research Organization
Dr. Joseph Schulman, Mann Medical Research Organization
Wednesday, April 29, 2009 7 PM
CLU - Richter Hall, Ahmanson Science Building

In 1969, Alfred Mann engaged Joe Schulman, Ph.D., to take nascent pacemaker technology from the Applied Physics Lab, miniaturize it, and set up a production line to manufacture commercial quantities of the pacemaker, as well as to help develop new products. In 1973, four years and two major design changes later, the first commercial rechargeable cardiac pacemaker was implanted, and Pacesetter Systems Inc. was born. The device Pacesetter manufactured was the first pacemaker with two-way telemetry, which enabled a clinician to interrogate and review all the important electrical characteristics prior to programming. The device was also the first to use a rechargeable, long-life battery. These innovations and others developed by Pacesetter set a standard in the industry that other companies soon followed.
Dr. Schulman will discuss the history of humanitarian innovation throughout his career.
Dr. Joe Schulman
Alfred E. Mann Foundation for Biomedical Engineering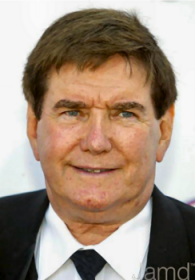 Joseph Schulman is the President and Chief Scientist of the Alfred Mann Foundation for Biomedical Engineering, a non-profit research organization devoted to development of advanced medical products. Prior to joining the Foundation in 1985, Dr. Schulman served as Vice President of Research and Development and Chief Scientist for Pacesetter®Systems, Inc., Vice President of Advanced Research and Chief Scientist for MiniMed®, Inc., and President of Neurodyne Corporation.
Dr. Schulman developed or initiated development of many leading edge medical products, such as the first reliable rechargeable cardiac pacemaker with bi-directional telemetry; a cochlear implant with bi-directional telemetry with analog and digital strategies; and an injectable neural muscular stimulator to restore function to impaired limbs and body organs.
Dr. Schulman holds in excess of 40 patents and has authored many scientific, biomedical and engineering papers, posters and presentations. Dr. Schulman is a graduate of University of California, Los Angeles, with a B.S. in Applied Physics (Major: Spectroscopy) and a Ph.D in Zoology (Major: Neurophysiology; Minor: Genetics). Dr. Schulman is Adjunct Professor of Biomedical Engineering at the University of Southern California, Los Angeles and on the Advisory Board at the University of California, Los Angeles, Neuro Engineering Program.