A Case Study for Translating Cardiac Stem Cell Science from the Laboratory to the Clinic
Oliver Foellmer, Capricor, Inc.

Wednesday, September 30, 2009 7 PM
CLU - Richter Hall, Ahmanson Science Building
Olliver Foellmer, B.S., MBA
President and CEO of Capricor, Inc.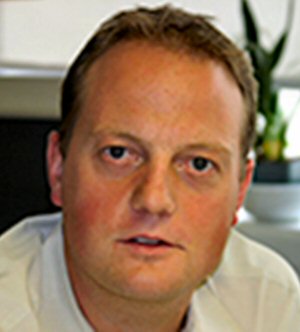 Mr. Foellmer has over 15 years experience in biotechnology and managing research and development. Mr. Foellmer directed business development at AmCyte Inc. an adult stem cell company focused on regenerated islets for the treatment of diabetes. In 2007 publically traded ReNeuron Group PLC successfully acquired AmCyte. Previously, Mr. Foellmer directed an HIV clinical trial project management group at Consolidated Laboratory Services Inc., and submitted HIV laboratory data pivotal to the approval of two new medications in the HIV field. Prior to this, Mr. Foellmer worked in business development at Genaissance Pharmaceuticals. He joined the founders of Genaissance in development and fundraising efforts that included two rounds of VC financing, preceding a successful IPO in August of 1999. Mr. Foellmer is also founder and chairman of SentiaTech Inc., a California start-up, which is developing computer speech-science technology. Mr. Foellmer received his BS in Chemistry from Yale University and his MBA from the University of Southern California Marshall School of Business.
Meeting Site:
California Lutheran University Gilbert Sports and Fitness Center,
Second Floor, rooms 253/254, 130 Overton Court, Thousand Oaks, CA.
Meetings are free, and open to the public
Dinner:
Available at 6 p.m. for $12 payable at the door, no RSVP needed.
Parking:
Parking is free outside of the Gilbert Sports Center
Contact:
Steve Johnson, sfjohnso@ieee.org
Our Sponsors:
California Lutheran University, IEEE EMB Society, The Alfred E. Mann Institute for Biomedical Engineering at the University of Southern California, IEEE Buenaventura Section, Amgen Foundation, Ameriprise Financial Services, Inc., D. F. Rick Speidel, Financial Advisor, MicroJoining Solutions, Wabash Power