Big Data and Patient Privacy
Charlie Blanchard, Amgen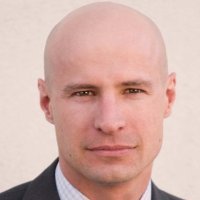 Wednesday, October 30, 2013 7 PM
CLU - Richter Hall, Ahmanson Science Building - co-sponsored by the Buenaventura Section Life Member Affinity Group
Healthcare organizations in the United States now have the charter to efficiently share patient information in order to improve the quality of healthcare delivery. Big Data offers the promise of further advances in healthcare, through the availability of minute detail of patients' lives, and the processing power to develop valuable inferences from them. However, pharmaceutical, biotech, and medical device companies are prohibited, in most situations, from doing so. This becomes even more complicated when complying with wildly differing privacy regulations in the United States, Europe, and the rest of the world.
Charlie Blanchard, CIIPP/E/US, CISSP, CISM, CISA
Amgen, Inc.
Charlie Blanchard is Director, Global Privacy and Data Protection at Amgen, Inc. Prior to Amgen, he was Senior Manager - Security & Privacy Services at Deloitte & Touche.