Next Generation Scientific Approaches: Systems Genetics
Brian Parks, PhD Post-doctoral Fellow UCLA
Wednesday, November 20, 2013 7 PM
CLU - Richter Hall, Ahmanson Science Building
Advances in technology allow scientists to measure hundreds to thousands of traits simultaneously. Understanding how to use and interpret such immense amounts of data is difficult and requires skills from computer science to biology. Systems genetics approaches harness the power of natural genetic variation found in human and animal populations. Using genetic variation as an anchor thousands of measurements across biological scales can be integrated to understand complex biology and diseases, such as obesity and diabetes.
Brian Parks, Ph.D. UCLA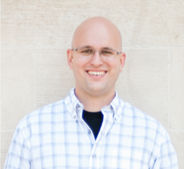 Brian Parks is a postdoctoral scholar at UCLA within the Department of Medicine. Brian's work aims to understand how genetic and environmental factors contribute to obesity and diabetes. Time, NPR, Huffington Post, as well as other media outlets have featured his work. Brian obtained his Ph.D. at the University of Alabama Birminham where he studied heart disease and cholesterol metabolism.
Meeting Site:
California Lutheran University Gilbert Sports and Fitness Center,
Second Floor, rooms 253/254, 130 Overton Court, Thousand Oaks, CA.
Meetings are free, and open to the public
Dinner:
Available at 6 p.m. for $12 payable at the door, no RSVP needed.
Parking:
Parking is free outside of the Gilbert Sports Center
Contact:
Steve Johnson, sfjohnso@ieee.org
Our Sponsors:
California Lutheran University, IEEE EMB Society, The Alfred E. Mann Institute for Biomedical Engineering at the University of Southern California, IEEE Buenaventura Section, Amgen Foundation, Ameriprise Financial Services, Inc., D. F. Rick Speidel, Financial Advisor, MicroJoining Solutions, Wabash Power