Early Physical Diagnosis of Alzheimer's Disease using smartphones in telemedicine networks
Boguslaw Kuszta, Center for Clinical Neuroengineering in Lublin, Poland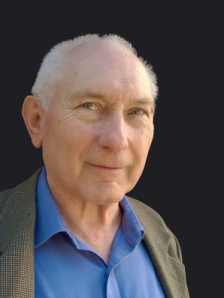 Wednesday, April 30 2014 7 PM
CLU - Ahmanson Science Building
In order to successfully fight Alzheimer's Disease (AD), it is necessary to diagnose a person's predilection towards the disease, approximately thirty years in advance, prior to any clinical symptoms. Anyone who has increased risk factors for the disease should perform such a diagnosis.
The diagnosis is performed by measurement of a single drop of blood drawn from a person's finger. However, the process needs to be performed over 30-45 consecutive days. The most practical solution is to perform the measurements at home using a sensor that is connected to a home computer, or a smartphone. All the necessary technological tools already exist, and such a method of testing is widely accepted by the public via blood sugar testing by diabetics. The only missing component is the organization of a telemedical network.
Boguslaw Kuszta Ph.D.,D.Sc.
Boguslaw Kuszta ,Ph.D., D.Sc. taught electronics and control theory at Warsaw Technical University, Poland, 1968-1975. In 1980 he came to California Institute of Technology, Pasadena, CA, as a Visiting Faculty and in 1988 he became a Director of Undergraduate Laboratory in Chemical Engineering Department, Caltech. Dr. Kuszta retired at 2002 but three years later became the Director of the Center for Clinical Neuroengineering in Lublin, Poland.