The Future of Medical Telepresence
Tom Kristy, CEO of SupervisionMD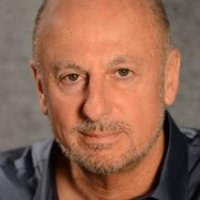 Wednesday, November 19 2014 7 PM
CLU - Ahmanson Science Building
Telepresence enables group activities and discussions when the participants are not all located in the same place. Medical Telepresence can efficiently and rapidly bring together physicians, clinicians, nurses, sales reps, distributors, and device engineers who engage in live discussions for the purpose of training, mentoring, developing a product and even facilitating the treatment, surgical or not, of a patient. The systems that enable these live two-way video interactions are sophisticated platforms that master data capture, processing, and delivery.

Tom Kristy, SupervisionMD
Thomas Kristy is the CEO of SupervisionMD a company that is known for razor sharp 1920 x 1080 resolution images Telepresence system for surgical setting. Mr. Kristy will discuss the current and future technical opportunities and challenges for broad deployment of Telepresence systems in the medical industry. Our speaker will elaborate on the performance requirements of such systems, the aspects most challenging to manage, the technical tradeoffs, and the breakthroughs that his team at SupervisionMD have made to implement very high resolution imaging with a high speed of data transfer speed despite the bandwidth limitations of internet communications.
Tom Kristy's background is in organic chemistry . He has spent most of his career working with technology in various forms including solar energy systems, semiconductor manufacturing equipment (SEMI) and SaaS software in the area of eLearning for medical applications. For the past four years, his focus has been on developing ultra-low latency video broadcasting systems for telemedicine applications.