Medical Device Connectivity in an Era of Wireless Communications – Toward the Paperless Medical Office
Michael D. Paquin, FHIMSS Health Care Strategist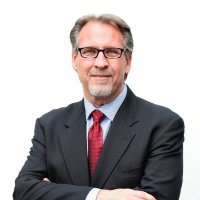 Wednesday, March 25 2015 7 PM
CLU - Ahmanson Science Building
Paperless management of patient information is one of the goals of the medical and dental community. The advantages are clear: better retrieval, more easily sharable across practitioners, lower cost and less physical space required. The migration to a paperless community has been dependent on our ability to achieve medical device connectivity. Our speaker Michael Paquin is a multiple-time industry award recipient for his innovative and revolutionary approaches to creating a paperless medical office.

Michael D. Paquin, FHIMSS Health Care Strategist
Over thirty years in the medical distribution, device and ambulatory clinic market places, Michael Paquin has earned his position as an honored thought leader and innovator of medical device performance and clinical improvement solutions for healthcare. Michael's early days in med-surg distribution, device manufacturing, and EHR business management led to his principal role as the first integrator of cardio-pulmonary monitoring and diagnostic devices into an electronic medical record in 1997. Michael and his team developed the first PC based ECG device. This path persisted and has resulted to date in him being directly responsible for developing and securing the integration of stress, pacemaker, ECG, Holter, Spirometry and vital signs monitoring devices into eight-two electronic health record software packages. His most recent management successes include his appointment as President of Midmark Diagnostics Group and most recently becoming President of MDP Group Inc, a Healthcare Consulting Group with clients in the Medical Device, Medical Surgical Supply, and EMR Vendor and Healthcare market segments.
Michael's performance and critical thinking about the back office needs of the paperless office combined with his innovations in connecting devices to the electronic health record has produced eleven industry awards from leading organizations that notably include: two from Frost & Sullivan for innovation and strategy; The Medical Records Institute for his combined work in electronic health records, e-health, mobile health, and related applications of medical devices at their "Towards the Electronic Patient Record (TEPR)" conference; similar recognition from the prestigious "The Emerging Technologies and Healthcare Innovations Congress (TETHIC)" and Microsoft. This expanding appreciation and relationship capital within the industry led to his tenure as 2005-06 chairman of Microsoft's Healthcare Users Group, (MSHUG) and his appointment as a Health Information and Management Systems Society (HIMSS) Fellow in 2006. Michael has just been accepted as a member of the HIMSS Ambulatory Task Force, Co-Chair of the Cardiovascular Group of CCHIT, and Chair of the HIMSS Digital office.