Water in California - Issues, Technical Solutions, and Social Responsibility
Ravi Bajaj, San Diego Green Building Council
Wednesday, September 30 2015 7 PM
CLU - Swenson 101
California's severe drought impacts the state's climate, environment and economy. Legislative orders have imposed mandatory reductions to try to slow down the depletion of the water reservoirs. Our speaker will paint an overview of the severity of the water shortage, discuss some of the initiatives deployed to alleviate climatic and environmental consequences, and present to the audience approaches that companies and individuals can embrace to take a responsible stand with water conservation. The talk will wrap up with a broader perspective on sustainability and social responsibility.
Ravi Bajaj, San Diego Green Building Council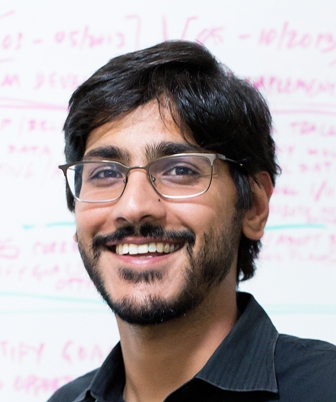 Ravi Bajaj is the Education Manager at the San Diego Green Building Council, which is the local Chapter of the US Green Building Council and the Living Building Challenge Collaborative (ILFI). In this role, Ravi leads up efforts to deliver green building education to the local community, and assists with the Green Assistance Program (GAP), a project based learning initiative pioneered by the San Diego Chapter. The San Diego Green Building Council is a local independent, mission driven, public benefit nonprofit organization focused on education, advocacy and the celebration of green building and sustainable planning in the San Diego Region. They promote the vision that buildings and communities will regenerate and sustain the health and vitality of all life within a generation. Ravi has completed the USGBC Instructor Training Course and facilitates the LEED Green Associate and AP study groups for the Chapter. Ravi Bajaj's educational and professional background is in environmental science, oceanography, LEED consulting and project management, with design expertise in greywater and rainwater harvesting systems. He has worked on over 10 successful LEED certified projects. Mr. Bajaj holds a Bachelor of Science, Environmental Systems from the University of California, San Diego. Ravi holds a LEED AP designation, with a specialty in Existing Buildings Operations + Maintenance (O+M), Interior Design + Construction (ID+C), and Building Design + Construction (BD+C), and is currently assisting with the beta version of the WELL accredited professional (WELL AP).