Emerging and Re-emerging Diseases - Fred A. Rosenberg

Fred A. Rosenberg, Ph.D
Wednesday, November 16, 2016 7 PM
CLU Gilbert Sports and Fitness Center, 130 Overton Court, rooms 253/254 (second floor)
Some of the "new" diseases typically emphasized by media may have been present for many years in a less virulent form and may have mutated to cause large-scale outbreaks. In many instances, however, humans are at least partially to blame. Environmental and sociological factors are often implicated in outbreaks. Global warming, intrusion into rain forests, as well as imprudent behavior result in the spread of diseases.
In this talk, an overview of a number of diseases will be given, why they are public health problems and how in many cases we may go about ameliorating their impact by prudent behavior.
Fred A. Rosenberg, Ph.D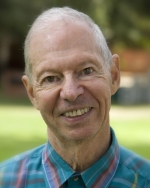 Dr. Fred Rosenberg has been a Senior Adjunct Professor at California Lutheran University since 1999. He previously served as a full professor of Microbiology at Northeastern University, Boston MA. Dr. Rosenberg received his PhD from Rutgers University. He was a Research Associate at Graduate School of Public Health in University of Pittsburgh.
He was also a Visiting Research Professor at Institute for Microbiology in University of Hannover, Germany, and a Visiting Scientist at Bundesanstalt fuer Materialpruefung in Berlin, Germany.
Dr. Rosenberg was a Visiting Scientist at several places including Pioneer Research Labs., U.S. Army, Natick, MA; Swiss Institute of Federal Technology, Zurich (ETH); Space and Marine Research Section, AVCO Space Systems Division, Wilmington, MA; and University of Puerto Rico Marine Biological Institute, La Parguera, PR. He was a Research Associate at Children's Cancer Foundation in Boston, MA.