Ryan Neimy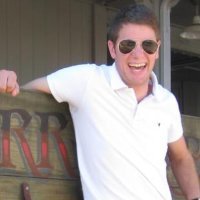 Position: Academic and Industry Alliances Officer and Pre-Show Production Officer
Ryan is the producer of the monthly preshow event series, a 15 min time period just before the start of the event that provides short educational and impactful segments to the audience members. Ryan designs the preshow program and selects presenters and topics. Ryan also emcees the preshow from introduction to closure before turning the forum to Bob Rumer, the Chair of the chapter for the start of the speaker evening.
In his role of Academic and Industry Alliances Officer, Ryan plans to facilitate beneficial exchanges between universities and industry under the EMBS chapter umbrella, such as pipelines for internships, industry guest lecturers needed for some of the graduate program courses, industry projects for class room studies, outreach to high schools needing to promote engineering, or alignment of employers with students. Ryan will explore how we can deploy an outreach to middle schools to promote the profession of biomedical engineering. This is an project similar to the one that was done by the chapter in 2005-2006.
Background: Ryan works at Caldera Medical in Agoura Hills as a project manager. Ryan has taken on several roles at Caldera since he graduated with a B.S. in Biological Systems Engineering from UC Davis in 2010. Ryan has worked on the R&D side, then in quality systems, and now is overseeing the manufacturing operations and continued compliance of controlled environment rooms. Ryan is an Eagle Scout. His leadership skills make him a great officer to produce the pre-show and manage the academic and industry partnership program.